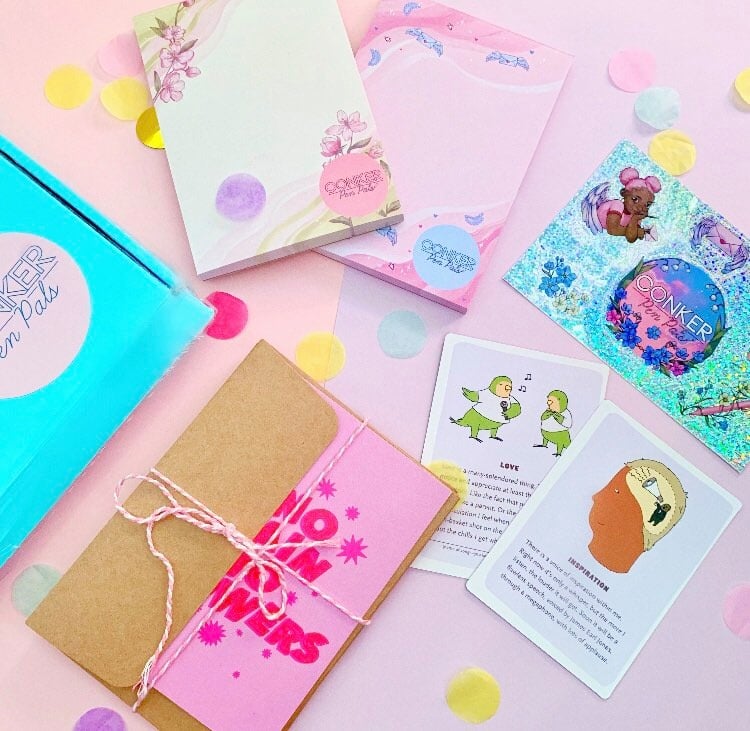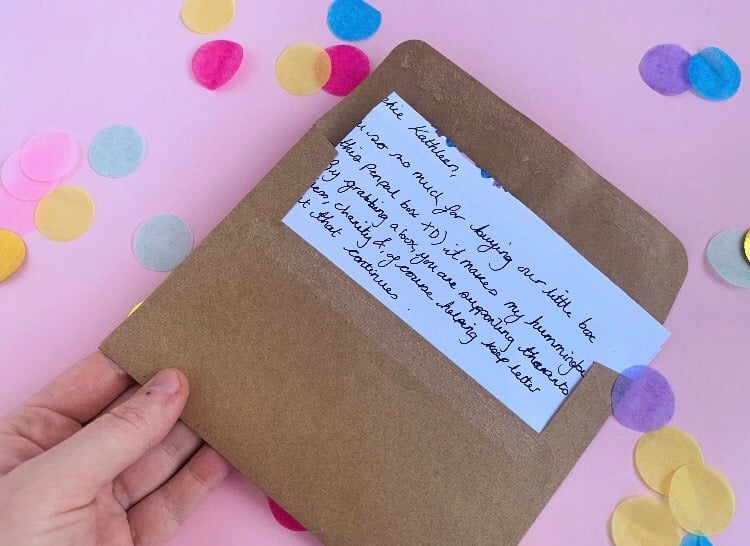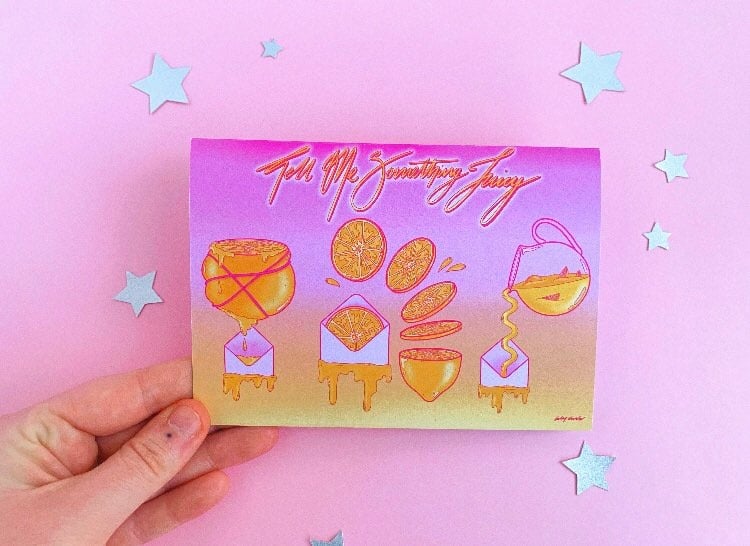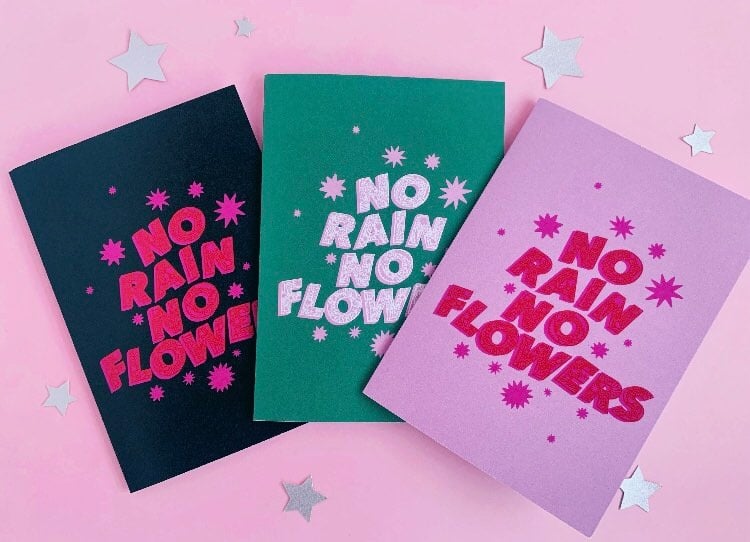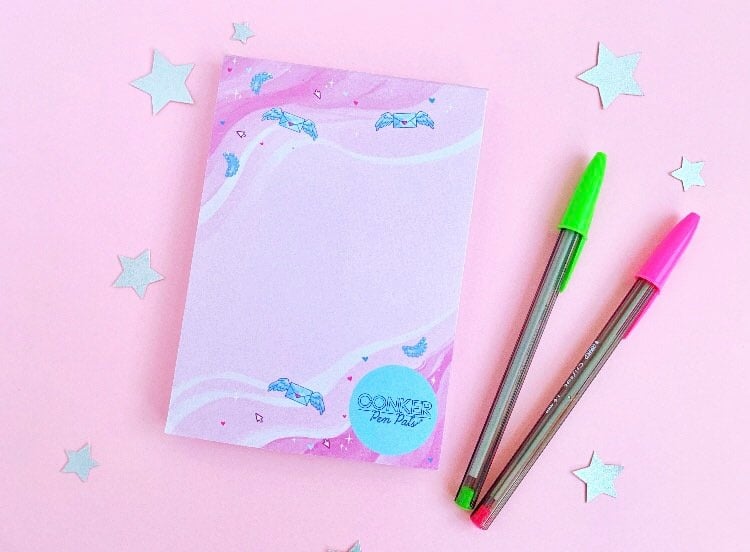 Say hello to this lil box o' lovin ✨📦💓 🌞
This has been in the works for months and months (best part of a year actually!) tweaking, perfecting and pouring copious amount of love into it 💓
A bit about the CONKER PenPals project: 🌞
In these challenging times, letter writing is such a beautiful and much needed form of communication. 'Penpaling' has a bit of a name for itself as being a 'kids thing'. However, this beautiful, lost art form allows for the forging of new and rewarding friendships with likeminded people from all around the world 🌎.
You can learn about the day-to-day life of someone so far removed from you and your immediate environment, someone who you would have never met in your lifetime, if it hadn't been for your letters. It is incredibly fulfilling and grants perspective and an element of magic in our lives. We've detailed why we are SO ridiculously passionate about letter writing over on our Insta! @conkerpenpals.✨
You may have noticed that we already have a CONKER Penpals writing project up-and-running, which has already generated brand new friendships from all around the globe!
We donate to charity with every box! 📦 check below for details! 💓
OUR VALUES:
🌸 We are donating 50% of profits from the boxes to Hackney Foodbank (we are donating as an independent organisation and not a corporate partner). Foodbanks are in more demand than ever.
🌸 We print our cards and notepads on recycled paper ♻️. We hold ourselves to account with our carbon footprint!
🌸 We support independent artists and the arts, paying artists fairly, and giving back and creating a platform for talented up-and-coming artists and freelancers. Currently the arts industry is taking a hit with the COVID crisis, so this is so important right now.
🌸 We truly believe each individual is important. in a fast paced world which is progressively becoming more apathetic to the importance of the individual, we ensure personalisation of each order. With handmade and handpacked products and a hand written letter.
🌸We are a teeny-tiny business, so by supporting us you are helping us push our passion which is to help and support marginalised groups and individuals.
🌸This kit is a creative and fantastic way to immerse yourself in the lost art of letter writing and to connect with new people all over the world! 📝🌏 💓🏡
💓 What you will get in the kit: 💓
Our kits are lovingly made with everything you could possibly need to become a part of the letter writing revolution! ✨🐸 We went to some amazing independent illustrators, and spent so much time on finessing the details in every aspect of these jam-packed packages of love - from the products to the packaging!
✏️ A handwritten letter from Cat, personalised specifically to you
✏️ A selection of 5 stunning high quality cards by exceptional illustrators, made exclusively for CONKER PenPals with love and care. Printed on ♻️ paper
✏️ 2 x A6 memo pads hand designed exclusively for CONKER PenPals , with 50 paged per pad. printed on recycled paper ♻️
✏️ 2 x colourful pens (colours will be handpicked for every individual box!)
✏️ A digital copy of the CONKER, HOMECOMING zine, filled with approximately 120 pages of personal stories, stunning art, affirmative narratives and so much love by survivors of marginalising experiences and conditions. A beautiful weekend/ afternoon read! ***
✏️ A sheet of exclusive, stunning and abundantly glittery stickers by an incredibly talented illustrator.
✏️ 2 cards by the 'Affirmators!' brand. Each box will have a different combo, and no two are the same. Please let us know in the notes section of the order whether you need a boost in: motivation, self love, peace, reassurance or perspective. By selecting one of these options, we will pick out the perfect combo!
✏️ An optional membership to the CONKER PenPals writing scheme, jumping the wait list and getting all associated benefits of being part of the club! 💌🔮🖋Just drop us a note in the notes section of the order if this is something that you would like in on!! 📝💓
✏️ An information letter on the artists who designed the products in your box!
✏️ A holographic bag that you can use for all of your sticker collecting ... or whatever it is that you would love to use it for!
*** Hello there! Don't forget to add your digital copy of HOMECOMING to your basket along with this kit. Use the discount code: CNKRPENPALZINE to get the full cost of the mag deducted from your order. The digital zine will then be sent directly to your email address for immediate reading! 📚📖
Images taken for us courtesy of Sophie-Kathleen of @consciouscreationns